FEATURE ARTICLE

2010 Recap (The Bad)

Rating: Various

Distributor: Various

Released: Various

Written by Sara Michelle Fetters
THE WORST

Josh Duhamel and Kristin Bell in When in Rome © Touchstone Pictures
1. When in Rome
A movie that ripped my heart out, stomped on it than fed it to some rabid dogs somewhere in a dark Italian alleyway. Everyone involved should hang their heads in shame.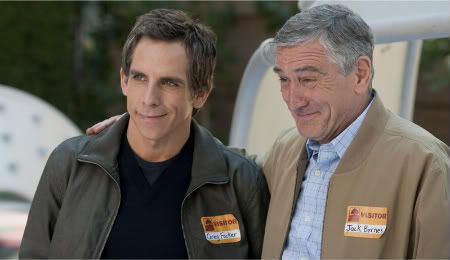 Ben Stiller and Robert De Niro in Little Fockers © Universal Studios / Paramount Pictures
2. Little Fockers
So many talented actors. So little worthy of anyoneís time. Tasteless, vile and ultimately pointless, this is one sequel the whole cast should immediately start acting like it doesnít exist.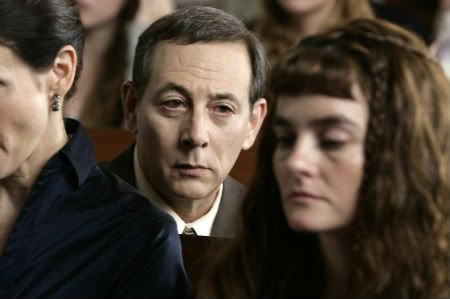 Paul Reubens (center) in Life During Wartime © IFC Films
3. Life During Wartime
Some will tell you that writer and director Todd Solondz is some kind of visionary wunderkind. I am not one of those people, the filmmakerís latest a horrible excuse for a drama thatís false, facile and annoying.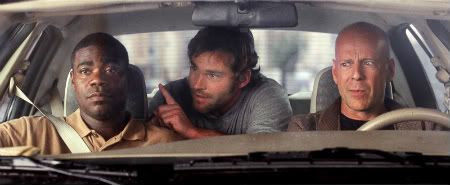 Tracy Morgan, Seann William Scott and Bruce Willis in Cop Out © Warner Bros.
4. Cop Out
Kevin Smithís 1980ís-style cop comedy calamity with Bruce Willis and Tracy Morgan thatís only notable for just how unfunny and forgettable it ultimately is.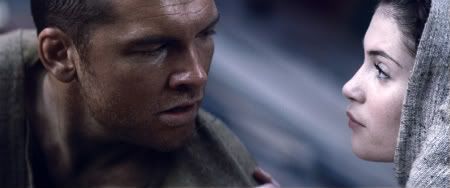 Sam Worthington and Gemma Arterton in Clash of the Titans © Warner Bros.
5. Clash of the Titans
Poorly scripted remake of the 1981 family favorite that offered up few thrills, little action and even less romance and also had the ignominy of being the worst 2D to 3D conversion of the year.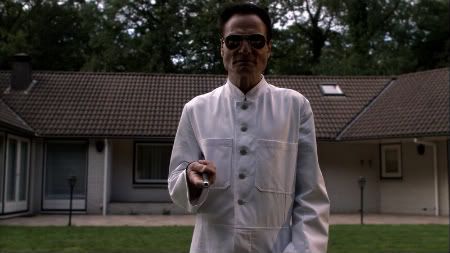 Dieter Laser in The Human Centipede © IFC Films
6. The Human Centipede
A new low in B-movie horror, this detestable midnight excursion into the subhuman is a trip no one, gastronomically accurate or no, should ever allow themselves to take.



Sylvester Stallone, Jet Li, Randy Couture, Terry Crews and Jason Statham are The Expendables © Lionsgate
7. The Expendables
Sylvester Stalloneís star-studded action romp ends up being a total waste of time filled with poor visual effects, worse fights and fewer reasons to exist.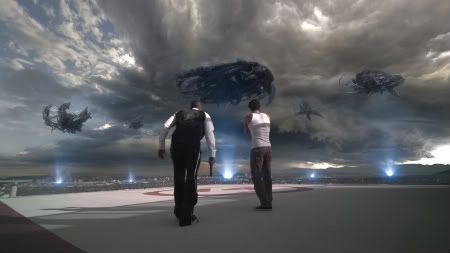 The invasion begins in Skyline © Rogue Pictures
8. Skyline
Silly and senseless science fiction spectacle thatís as illogical as it is irrelevant. A waste of time building to a cliffhanger conclusion that had the audience in jeers.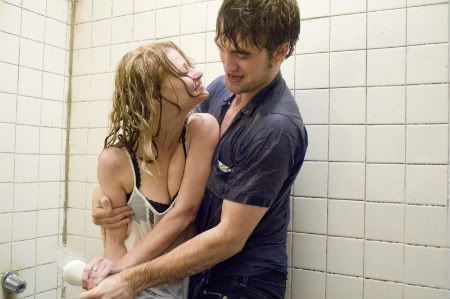 Emilie de Ravin and Robert Pattinson in Remember Me © Summit Entertainment
9. Remember Me
An almost solid drama with a surprisingly good performance from Twilight heartthrob Robert Pattinson undone by a 9/11 conclusion that was as nonsensical as it was in poor taste.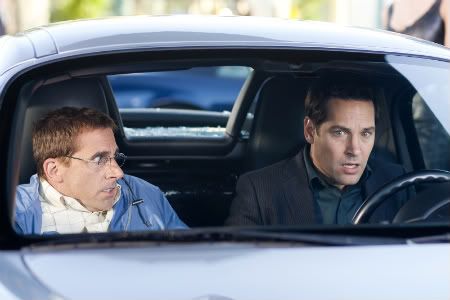 Steve Carell and Paul Rudd in Dinner for Schmucks © Paramount Pictures
10. Dinner for Schmucks
Lackadaisical excuse for a comedy that plays like a series of poorly thought-out vignettes, everything building to a climax thatís so ineptly staged itís almost indefensible.
DIS-HONERABLE MENTIONS (in alphabetic order)
After.Life, Alice in Wonderland, The Back-Up Plan, Barry Munday, BearCity, The Bounty Hunter, Brooklynís Finest, Buried, Cats & Dogs: The Revenge of Kitty Galore, Chloe, Creation, Dear John, Death at a Funeral, Diary of a Wimpy Kid, Due Date, Eat Pray Love, Faster, Flipped, From Paris with Love, Furry Vengeance, Grown Ups, How Do You Know, Jonah Hex, The Last Airbender, The Last Song, Legion, Legend of the Guardians: The Owls of Ga'Hoole, Life as We Know It, Lottery Ticket, Marmaduke, Megamind, Middle Men, Mulitiple Sarcasms, The Next Three Days, A Nightmare on Elm Street, The Oxford Murders, Paper Man, Repo Men, Resident Evil: Afterlife, Robin Hood, Saint John of Las Vegas, Saw 3D, Secretariat, Sex and the City 2, Shutter Island, The Sorcerer's Apprentice, The Spy Next Door, Step Up 3D, Takers, Tales from Earthsea, The Tourist, The Town, TRON: Legacy, The Twilight Saga: Eclipse, Valentineís Day, Vampires Suck, The Warriorís Way, Yogi Bear
- Portions of this feature reprinted courtesy of the SGN in Seattle
Article posted on Dec 24, 2010 | Share this article | Top of Page
Copyright © 1999-infinity MovieFreak.com
---