FEATURE ARTICLE

2011 Recap (Ten Worst)

Rating: Various

Distributor: Various

Released: Various

Written by Sara Michelle Fetters
THE WORST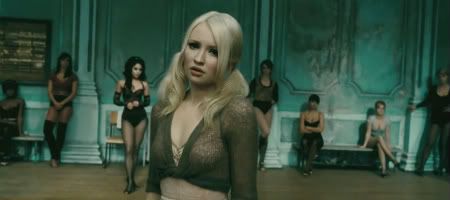 Emily Browning in Sucker Punch © Warner Bros
1. Sucker Punch
A video game I never wanted to play, an experience I'll sadly never forget, Zack Snyder's grotesque and grueling CGI abomination is a viewing experience I wouldn't wish on my own worst enemy.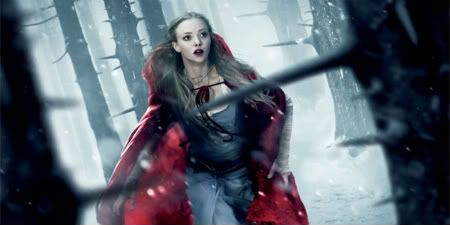 Amanda Seyfried in a promo image from Red Riding Hood © Warner Bros
2. Red Riding Hood
Unintentionally hysterical reworking of the famous fairy tale, to call this one a mangy mongrel of a dog would be an unforgivable disservice to mutts of all shapes, sizes and kinds all across the globe.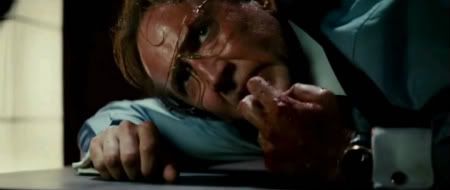 Nicolas Cage in Trespass © Millenium Entertainment
3. Trespass
Never have so many talented, award-winning craftsmen come together to produce something so mind-blowing in its complete and utter ineptitude. A disaster in every sense.

James Franco and Danny McBride in Your Highness © Universal Pictures
4. Your Highness
The film's best gag revolves around the prized severed member of a gigantic Minotaur hanging around its hero's neck. You've been warned.

Nicolas Cage in Season of the Witch © Relativity Media
5. Season of the Witch
The second Nicolas Cage monstrosity of 2011, this boring decent into devilish medieval madness is as pointless an excuse for an adventure as any I've had the misfortune to come across.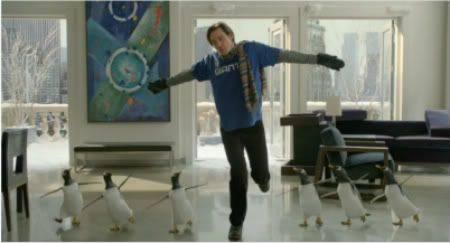 Jim Carrey and friends in Mr. Popper's Penguins © 20th Century Fox
6. Mr. Popper's Penguins
The central jokes revolve around penguins pooping all over Jim Carrey's apartment, on his close and in his mouth. The rest of the movie isn't any more inspired than that.

Adam Sandler (and Adam Sandler) in Jack and Jill © Sony Pictures
7. Jack and Jill
Al Pacino, playing himself, delivers his most intriguing and maybe even inspired performance in years; I don't know where to be impressed or embarrassed for him.

Jenna Fischer in A Little Help © Freestyle Releasing
8. A Little Help
Feature-length sitcom masquerading as a family melodrama, Isla Fisher does what she can even if the movie is an unfortunate and at times awkward and uncomfortable misfire first frame to last.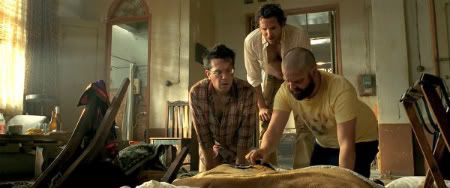 Ed Helms, Bradley Cooper and Zach Galifianakis in The Hangover Part II
© Warner Bros
9. The Hangover Part II
Essentially a Thailand-set remake of the first film, only without any laughs while also doing a grand job of making each and every one of its main characters detestably loathsome.

John Krasinski and Ginnifer Goodwin in Something Borrowed © Warner Bros
10. Something Borrowed
Offensive and vile 'chick flick' that's as woman-hating as they come, the movie shoots itself in the foot at every turn while showcasing a vile contempt for its audience that's despicable.
(DIS)HONORABLE MENTIONS (in alphabetic order)
30 Minutes or Less, Abduction, The Adventures of Tintin, Alvin and the Chipmunks: Chipwrecked, Arthur, Atlas Shrugged: Part I, Beastly, Big Mommas: Like Father, Like Son, Burke and Hare, Catch .44, The Change-Up, Choose, Conan the Barbarian, Diary of a Wimpy Kid: Rodrick Rules, The Dilemma, The Eagle, Elektra Luxx, Exorcismus, Footloose, Friends with Benefits, From Prada to Nada, The Green Hornet, Green Lantern, Hall Pass, Hobo with a Shotgun, Hop, I Don't Know How She Does It, In Time, Insidious, Judy Moody and the NOT Bummer Summer, Killer Elite, Larry Crowne, Limitless, London Boulevard, Machine Gun Preacher, Mars Needs Moms, The Mechanic, Meet Monica Velour, Monogamy, New Year's Eve, Ong Bak 3, Passion Play, Pirates of the Caribbean: On Stranger Tides, Priest, Prom, Real Steel, The Rite, Sanctum, Seven Days in Utopia, Sherlock Holmes: A Game of Shadows, Sleeping Beauty, The Smurfs, Snow Flower and the Secret Fan, Spiderhole, Spy Kids: All the Time in the World, Strangers Online, Take Me Home Tonight, Tanner Hall, The Thing, Transformers: Dark of the Moon, The Twilight Saga: Breaking Dawn – Part I, Unknown, Vanishing on 7th Street, A Very Harold & Kumar 3D Christmas, Water for Elephants, Zookeeper
- Portions of this feature reprinted courtesy of the SGN in Seattle
| | | |
| --- | --- | --- |
| | | |