FEATURE ARTICLE

2012 Recap (Best of the Rest)

Rating: Various

Distributor: Various

Released: Various

Written by Sara Michelle Fetters
A SECOND TWENTY (because I can)

Steve Carell and Kiera Knightley in Seeking a Friend for the End of the World
© Focus Features
1. Seeking a Friend for the End of the World – Lorene Scafaria's intimate and seductively layered comedic romantic drama involving an apocalypse was easily one of the year's most unjustly maligned and forgotten gems.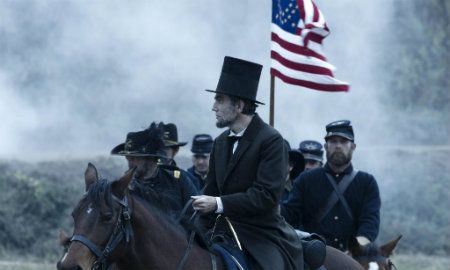 Daniel Day-Lewis (center) Lincoln © DreamWorks
2. Lincoln – Daniel Day-Lewis is as brilliant as you've heard portraying America's most revered President, director Steven Spielberg delivering easily his most subtly self-assured drama in what feels like forever.

Ben Mendelsohn and Scoot McNairy in Killing Them Softly
© The Weinstein Company
3. Killing Them Softly – Eviscerating satire of American consumerism and greed that's as smart as it is emotionally inflexible. A triumph for all involved.

Mark Duplass and Aubrey Plaza in Safety Not Guaranteed © FilmDistrict
4. Safety Not Guaranteed – Director Colin Trevorrow and writer Derek Connolly's sarcastically hysterical and rapturously romantic debut is the time travel experience of the year, while the fact Aubrey Plaza isn't getting talked up for a Best Supporting Actress nomination is a colossal shame of the first degree.

Nothing is what it seems in Kill List © IFC Films
5. Kill List – Is it a horror film? Is it a hitman thriller? Is it a relationship drama? Discovering what Ben Wheatley's Kill List is ends up being the name of the game, the movie building to a devastatingly brutal coda that is as disturbing as it is unexpected.

Rachel Weisz in The Deep Blue Sea © Music Box Films
6. The Deep Blue Sea – Rachel Weisz and Tom Hiddleston sizzle in Terence Davies' emotionally disemboweling adaptation of the Terence Rattigan play. Calling it awesome is an understatement.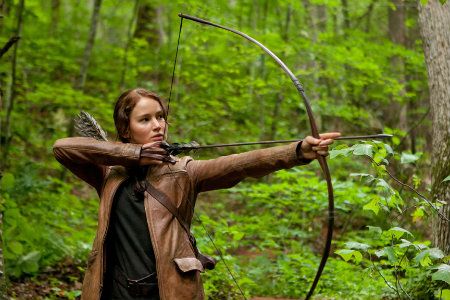 Jennifer Lawrence in The Hunger Games © Lionsgate
7. The Hunger Games – Jennifer Lawrence commands the screen in director Gary Ross' stupendous take on the first volume of author Suzanne Collins' best-selling trilogy. Magnificent.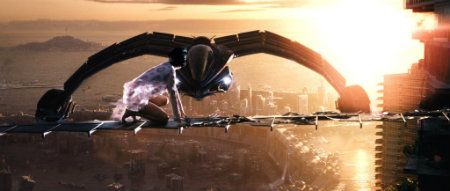 Doona Bae in Cloud Atlas © Warner Bros
8. Cloud Atlas – Andy Wachowski, Tom Tykwer and Lana Wachowski's adaptation of the surreal David Mitchell novel was one of the more audaciously ambitious projects of the entire year, filled with highs and lows so spectacular they simply must be seen, and experienced, to be believed.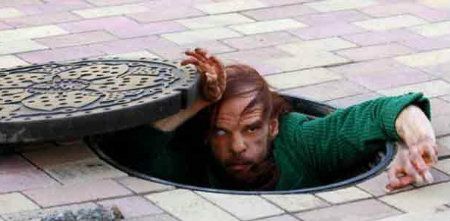 Denis Lavant in Holy Motors © Indomina Media
9. Holy Motors – There was nothing else in 2012 quite like Leos Carax's Holy Motors, the freewheeling, devil-may-care drama pirouetting threw genres with spectacular abandon.

The team organizes their next percussive attack in Sound of Noise
© Magnolia Pictures
10. Sound of Noise – Sonic terrorists produce percussion-fueled mayhem against an unsuspecting city helping craft a movie that's a joyous cacophony of sound, fury, silence, ingenuity and inspiration that is as original as it is entertaining.

Arrietty and Shawn in The Secret World of Arrietty © Walt Disney Pictures
11. The Secret World of Arrietty – Studio Ghibli's The Secret World of Arrietty, a reworking of Mary Horton's The Borrowers, is a beautiful animated treasure trove of imagination and emotion that stirred my heart and made me want to do joyful backflips as I exited the theatre.

Alicia Vikander and Mads Mikkelsen in A Royal Affair © Magnolia Pictures
12. A Royal Affair –Nikolaj Arcel's stupendous costume drama chronicling the affair between a Norwegian Queen (Alicia Vikander) and her mentally ill husband's (Mikkel Boe Følsgaard) conscientious doctor (Mads Mikkelsen) a delectable, emotionally fragile treat signifying the arrival of a major directorial talent.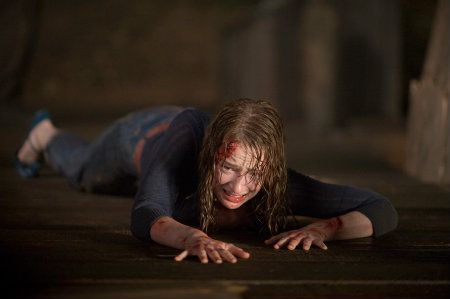 Kristen Connolly in The Cabin in the Woods © Lionsgate
13. The Cabin in the Woods – Director Drew Goddard and co-writer Joss Whedon's invigorating horror deconstruction is a divine mix of the terrifying and the absurd, everything building to the type of apocalyptic climax John Carpenter would have been proud to have called his own.

Joseph Gordon-Levitt and Bruce Willis in Looper © Sony Pictures
14. Looper – Filmmaker Rian Johnson takes sci-fi time travel thriller conventions and then believably spins them on their head, building to a brutal, emotionally satisfying climax that's as good as it gets.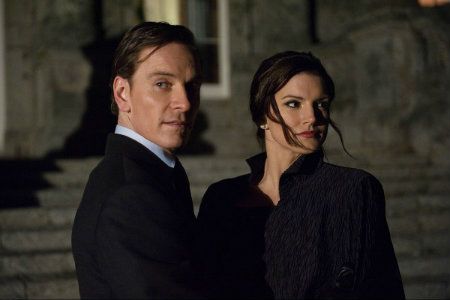 Michael Fassbender and Gina Carano in Haywire © Relativity Media
15. Haywire – Steven Soderbergh's star-studded '70s style revenge opus is a snarky, adrenaline-filled reminder that you don't need computer-generated trickery to engineer thrills and chills.

Helen Hunt and John Hawkes in The Sessions © Fox Searchlight
16. The Sessions – John Hawkes and Helen Hunt shine in this based-on-fact drama of a 38-year-old poet and writer living in an iron lung attempting to have sex for the very first time.

Brit Marling (center) in Sound of My Voice © Fox Searchlight
17. Sound of My Voice – Director Zal Batmanglij and actor/writer Brit Marling join forces to craft a surreal and disturbing drama involving cults and cultists. It's never what you think it is going to be, and that's good thing.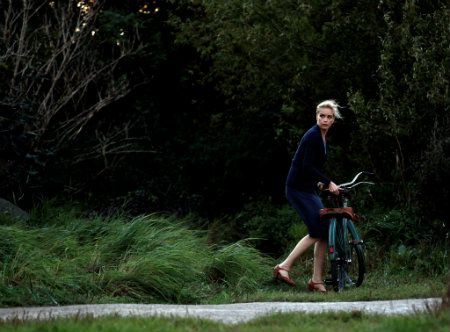 Nina Hoss in Barbara © Adopt Films
18. Barbara – Nina Hoss commands the screen in Christian Petzold's multifaceted Cold War thriller about an East German doctor who must decide if the price of freedom can come at the expense of her patients' wellbeing.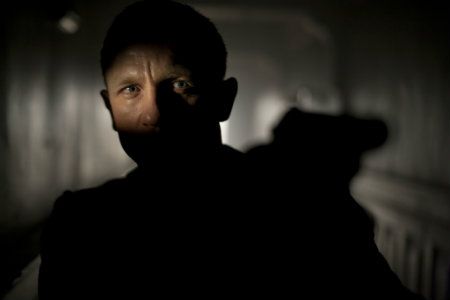 Daniel Craig in Skyfall © Sony Pictures / MGM
19. Skyfall – Sam Mendes takes James Bond and makes him his own while still paying homage to the 50 years of history preceding his taking over the directorial reigns. Awesomely entertaining.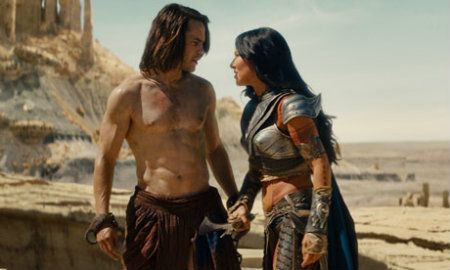 Taylor Kitsch and Lynn Collins in John Carter © Walt Disney Pictures
20. John Carter – The year's most unjustly libeled spectacle, Disney's lavish take on the highly influential Edgar Rice Burroughs' character a thrilling, eye-popping epic that deserved better both from critics and audiences.
WORTHY OF DISCUSSION (in alphabetic order)

Christoph Waltz and Jamie Foxx in Django Unchained
© The Weinstein Company
21 Jump Street, Bernie, The Brooklyn Brothers Beat the Best, The Central Park Five, Chasing Ice, The Dark Knight Rises, Django Unchained, Flight, The Grey, The Innkeepers, The Intouchables, Jeff, Who Lives at Home, The Kid with a Bike, Lawless, Life of Pi, Magic Mike, On the Road, ParaNorman, Rise of the Guardians, Smashed, Tonight You're Mine, Wreck-It Ralph, Your Sister's Sister
SIMPLY ENTERTAINING (in alphabetic order)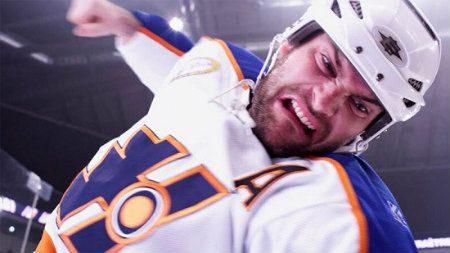 Seann William Scott in Goon © Magnolia Pictures
The Aggression Scale, Any Day Now, The Avengers, Bachelorette, Brave, Butter, Café de Flore, Chicken with Plums, Citadel, The Collection, The Do-Deca-Pentathlon, Excision, Farewell, My Queen, Frankenweenie, Friends with Kids, God Bless America, Goon, Hello I Must Be Going, Hope Springs, Jack Reacher, Les Misérables, Liberal Arts, Men in Black 3, Mirror Mirror, People Like Us, Pitch Perfect, The Pirates! Band of Misfits, Premium Rush, Price Check, Robot & Frank, Rust and Bone, Safe, The Salt of Life, Silent House, Sister, Sleepwalk with Me, Smashed, Snow White and the Huntsman, V/H/S, The Vow
- Portions of this article reprinted courtesy of the SGN in Seattle
Article posted on Dec 26, 2012 | Share this article | Top of Page
Copyright © 1999-infinity MovieFreak.com
---