FEATURE ARTICLE

2012 Recap (The Worst)

Rating: Various

Distributor: Various

Released: Various

Written by Sara Michelle Fetters
TEN WORST

Tyler Perry in Alex Cross © Summit Entertainment
1. Alex Cross – A misbegotten abomination that takes author James Patterson's character and subsequently does little of note or merit with him. An extended Chrysler commercial masquerading as a major motion picture.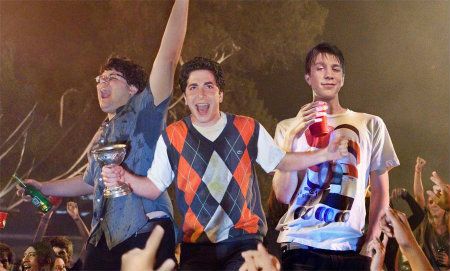 Jonathan Daniel Brown, Oliver Cooper and Thomas Mann in Project X
© Warner Bros
2. Project X – A rancid High School comedy that's as awful as it is in bad taste. Close to unwatchable.

Anthony Mackie and Benjamin Walker in Abraham Lincoln: Vampire Hunter
© 20th Century Fox
3. Abraham Lincoln: Vampire Hunter – Visual ingenuity aside, Timur Bekmambetov's adaptation of the revered Seth Grahame-Smith graphic novel is an unfocused, undisciplined nonsensical mess impossible to enjoy.



Guy Pierce in Lockout © FilmDistrict
4. Lockout – Guy Pierce does his best, but this Escape from New York set in space variation is an incoherent hodgepodge of concepts and ideas that never gels into anything remotely substantive.

Tom Hardy, Chris Pine and Reese Witherspoon in This Means War
© 20th Century Fox
5. This Means War – Reese Witherspoon, Chris Pine and Tom Hardy anchor this insipid, action-heavy romantic comedy from director McG that is as idiotic as it is juvenile. A waste of talent and time.

Jeffrey Dean Morgan and Chris Hemsworth in Red Dawn © FilmDistrict
6. Red Dawn – Misbegotten remake of the cult 1984 John Milius favorite that hasn't the first clue as to what it wants to do, what its themes are or what to make of itself. A lost cause right from the word, "Wolverine!"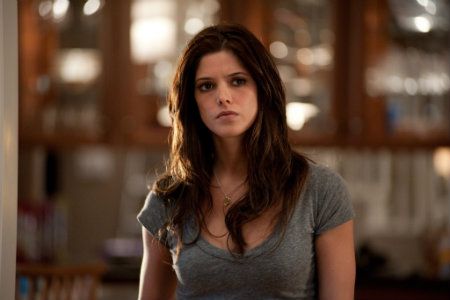 Ashley Greene in The Apparition © Warner Bros
7. The Apparition – Idiotic, badly written horror yarn that was delayed by its studio for almost two years before getting a perfunctory release. It should have stayed on the shelf.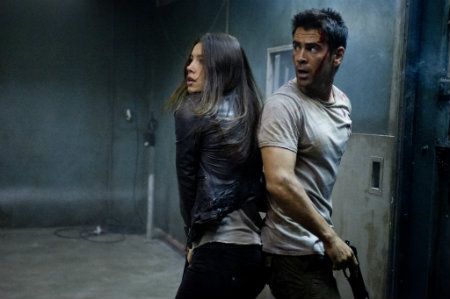 Jessica Biel and Colin Farrell in Total Recall © Sony Pictures
8. Total Recall – Another remake of a popular favorite, this failed reboot is an action-heavy mess that goes through the motions of aping everything from The Bourne Identity to Minority Report showing little to no imagination of its own. Philip K. Dick is rolling over in his grave.

Navy SEALs in action in Act of Valor © Relativity Media
9. Act of Valor – Real life Navy SEALs prove that just because you look the part (and, in all fairness, really ARE the part) doesn't mean you can act it out in this silly, horribly written potpourri of action clichés that would make Chuck Norris blush with shame.

Viola Davis and Maggie Gyllenhaal in Won't Back Down © 20th Century Fox
10. Won't Back Down – Gifted actresses Maggie Gyllenhaal, Viola Davis and Holly Hunter are left stranded in a monstrously didactic melodrama purportedly about the educational system but is instead nothing more than a union-bashing commercial for Charter Schools.

Taylor Kitsch and Rhianna in Battleship © Universal Pictures
(DIS)HONORABLE MENTIONS (in alphabetic order)
American Reunion, Battleship, The Cup, Darling Companion, Dr. Seuss' The Lorax, Ghost Rider: Spirit of Vengeance, House at the End of the Street, Lay the Favorite, Piranha 3DD, Playing for Keeps, The Raven, Resident Evil: Resurrection, Sparkle, Tai Chi Zero, Taken 2, That's My Boy, Trouble with the Curve, Vamps, The Watch, What to Expect When You're Expecting, The Woman in the Fifth, The Words

Robert Pattinson and Kristen Stewart in The Twilight Saga: Breaking Dawn - Part II © Summit Entertainment
NOT WORTH THE EFFORT (in alphabetic order)
The Amazing Spider-Man, Casa de mi Padre, Chernobyl Diaries, The Comedy, Dredd, The Expendables 2, The Five-Year Engagement, For a Good Time, Call…, Fun Size, Hit & Run, Hotel Transylvania, Hyde Park on Hudson, Ice Age: Continental Drift, The Inbetweeners Movie, Journey 2: The Mysterious Island, Joyful Noise, Lola Versus, Man on a Ledge, One for the Money, The Paperboy, Red Tails, Seeking Justice, Ted, This is 40, To Rome with Love, The Twilight Saga: Breaking Dawn – Part II, Wanderlust
- Portions of this article reprinted courtesy of the SGN in Seattle
Article posted on Dec 26, 2012 | Share this article | Top of Page
Copyright © 1999-infinity MovieFreak.com
---