FEATURE ARTICLE

2000 - 2009 Top 50 (Part Five: 10 - 1)

Rating: Various

Distributor: Various

Released: Various

Written by Sara Michelle Fetters
Senior Theatrical Editor
www.moviefreak.com
Decade in Review, Part Five (10 – 01)
So we come to the end. After looking over massive lists of films releases over the past ten years, after pouring over reviews both young and old, after going through my DVD library and re-watching movie after movie in order to cement my opinions, I bring you my top ten favorites of this past decade.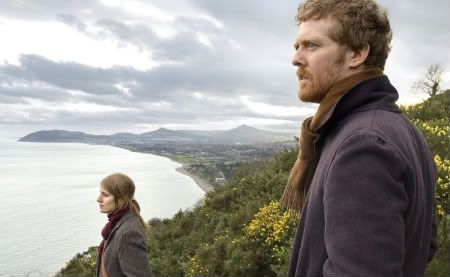 Markéta Irglová and Glen Hansard in Fox Searchlight's Once
When looking at these titles, while they run the gamut from science fiction, to music, to romance, to thriller, to drama, to comedy, you'll notice a common thread binding them together. These are all movies about relationships, whether they be between lovers, robots, random strangers or a plane full of heroes forced into action, they all strike an emotional cord speaking directly to the human condition. They are about the ties the bind and wounds that separate, love lost as important as a love that lasts forever.
I'd be remiss if I didn't give a quick shout out to some of the movies that didn't ultimately make my top 50 cut. While I don't have the time or the space to list them all, some of the titles that kill me the most that I didn't add them to this retrospective include Kill Bill, Vol. 2 (2004), Traffic (2000), Into the Wild (2007), X2: X-Men United (2003), The Constant Gardener (2005), Monsoon Wedding (2002), I've Loved You So Long (2008), Brotherhood of the Wolf (2001), A Serious Man (2009), Ghost World (2006). But those are the tip of the iceberg, and the more I think about what many are calling the 'aughts' the more I'm starting to realize this past decade could very well go down as one of the absolute greats.
And now, without further ado, here are my picks as my top ten favorite films of this past decade:
10. United 93 (2006)
When it was announced Paul Greengrass was making a movie out of the story of Flight 93, the fourth plane hijacked on September 11, 2001 and the only one not to reach its target, I can't exactly say I thought this was a good idea. Boy was I ever wrong. There is something kinetically transformative about what the writer and director accomplishes here, the humanity of the piece so strong it's very difficult to describe. As an example of exemplary filmmaking United 93 is aces, as a testament and tribute to indescribable heroism it's all that and more.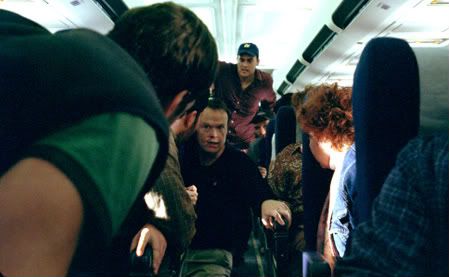 Passengers prepare for action in Universal Pictures' United 93
9. Children of Men (2006)
In a world where human can no longer procreate, Alfonso Cuarón crafts a science fiction masterpiece that tests the very fibers of human endurance putting everything we believe in jeopardy of extinction. A filmmaking marvel, yes (Emmanuel Lubezki's cinematography is jaw-dropping), but what binds it all together is Clive Owen's awakening everyman, a figure pushed to the edge discovering a passion and a hope inside of himself that could lead to salvation. This is a human story driven by promise and cemented in expectation, Cuarón delivering all that and more with almost effortless aplomb.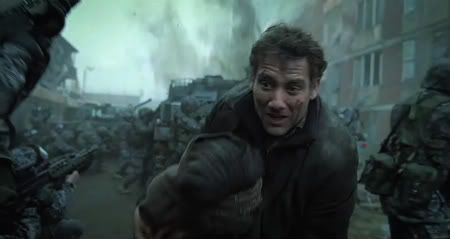 Clive Owen in Universal Pictures' Children of Men
8. WALL•E (2008)
Pixar and director Andrew Stanton, his second film on my list, head off into a future world where humans have abandoned the Earth leaving only a single functioning robot behind to deal with all the carnage. Echoing the best of Keaton and Chaplin, the first half of WALL•E is a marvel where romance between mechanical figures isn't just believable it becomes absolutely rapturous. For my money, however, nothing beats that blissful moment between our little garbage munching hero EVE as the gently waltz amongst the stars, their joy at being reunited so pure it can't help but always bring me to delightfully happy tears.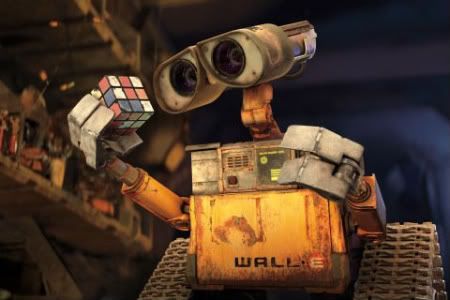 A robot alone in Walt Disney Pictures/Pixar's WALL•E
7. Zodiac (2007)
In John Ford's The Man Who Shot Liberty Valance a reporter states, "When the legend becomes truth, print the legend." In David Fincher's engrossing suspense procedural Zodiac, for reporters and police officers doggedly trying to uncover the identity of a brutal serial killer fixating over truth nearly becomes legendary in and of itself. They are essentially chasing ghosts, reducing themselves to ashes even as both the imagined and the factual both avoid and confront them at every turn. The resulting movie isn't just a marvel it is also a fascinating document showcasing how obsession can transform all of us into killers, not just of others, but of core facets of our souls making human connections virtually impossible.

A killer stalks his prey in Paramount Pictures' Zodiac
6. Before Sunset (2004)
On paper, Richard Linklater's Before Sunset sounds like a horrific idea. A sequel to Before Sunrise, a little seen 1995 romance of strangers meeting on a train set nine years later just screams of being the very epitome of pointless, no chance at all the movie could be a success. Not only were those preconceptions spectacularly wrong, the director's reuniting of Ethan Hawke and Julie Delpy is one of the most sublime treatises on romance and relationships I've ever seen. Not just a bunch of talk, there is real emotion here, real weight to the unfulfilled passions passing between the two protagonists. This movie raises the spirits to an almost unheard of high, and even though love can't help but remain unrequited the hope for it to keep blossoming in the future is unavoidably palpable.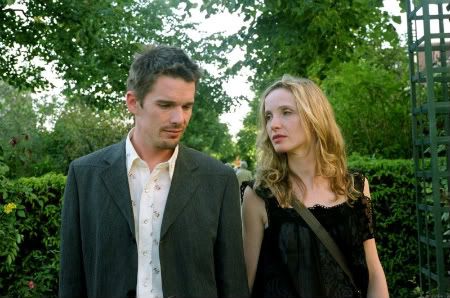 Ethan Hawke and Julie Delpy in Warner Independent's Before Sunset
5. The Lives of Others (2007)
There is something frighteningly profound in the sight of a driven and obsessed Ulrich Mühe sitting in a small room listening to the myriad of conversations taking place in the home of Sebastian Koch. While sharing nary a scene, the emotions passing between these two actors is haunting and frightening, the thought that what was taking place in East Berlin during the height of the Cold War could be happening again here on our shores one difficult to shake. Director Florian Henckel von Donnersmarck weaves an intensely intricate web of deceit, betrayal, heartbreak and salvation, the resulting drama so stirring I get sweaty palms just thinking about it.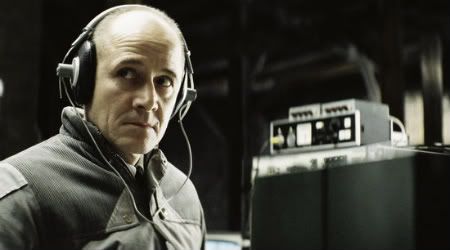 Ulrich Mühe in Sony Pictures Classics' The Lives of Others
4. Almost Famous (2000)
Cameron Crowe has long been one of my favorite directors, his Say Anything one of the purest and more heartfelt love stories I've ever had the pleasure to discover. But as much as I've enjoyed all of his films (including Vanilla Sky and Elizabethtown) it is the maestro's Almost Famous that holds the biggest space in my heart. This soaring tribute to youth, literature and Rock and Roll hits me like a happily poisonous arrow to my heart. The film wrecks me whole (and I mean that as a compliment), so much of it speaking so clearly to me I still can't believe it didn't meet with greater box office and Oscar success.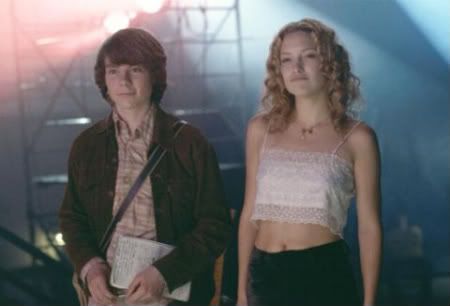 Patrick Fugit and Kate Hudson in DreamWorks' Almost Famous
3. Eternal Sunshine of the Spotless Mind (2004)
There is something about Charlie Kaufman and Michel Gondry's spectacle of heartbreak and romance that constantly fascinates me. Sure the film is a visual marvel, its shattering mindscape of trying to remember what you've asked to forget a truly unforgettable facet impossible to ignore. But for me, as wild, whimsical and out of this world unusual as all of that is, it is the poignant story of Kate Winslet and Jim Carrey getting and losing (and maybe getting again) love that makes it an instant classic. Their relationship is filled with wounds and warts, laughter and light, hardships and hard knocks, the core of it built on a foundation of friendship that continues to blossom even when the cerebral bloom has been surgically removed.

Jim Carrey and Kate Winslet in Focus Features' Eternal Sunshine of the Spotless Mind
2. Master and Commander: The Far Side of the World (2003)
The opening images of director Peter Weir's naval masterpiece slam into you like a wave crashing into the shore. As Capt. Jack Aubrey's ship emerges from a fog I knew right away I was watching something extraordinary, something more than just a simple clash of Napoleonic War titans played out on the high seas. While battle and warfare are always a constant thread, it is the relationships between men – both those in command and those swabbing the decks on all fours – that makes this film so unforgettable. At its core is Russell Crowe as Aubrey and Paul Bettany as Dr. Maturin, two men continually at odds over the human condition yet of the same mind as it pertains to the value of their friendship. Weir shows himself again to be a filmmaker who refuses to bow to convention, his fusing of Patrick O'Brian best sellers a soaring testament to valor, honor and compassion sure to stand the test of time.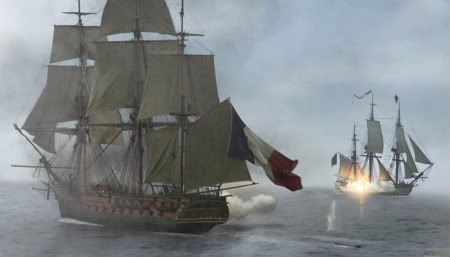 The battle is joined in 20th Century Fox's Master and Commander: The Far Side of the World
1. Once (2007)
For those who know me or have read my recaps and reviews over the past couple of years my placement of Once in the number one slot should come as no surprise. For everyone else, few moments in the movie theater have ever equaled the sense of utter joy and revelation I felt watching the end credits of writer/director John Carney's musically euphoric work of art. An unrequited love story that makes my heart soar to unimaginable heights, this is a film I can put in the DVD player and let run for an entire day without stopping. Its simple story of a busker (Glen Hansard) and piano playing immigrant (Markéta Irglová) making music while also changing one another's lives speaks to the very center of my soul, and if I could only see one movie ever again this might be the very one I'd choose.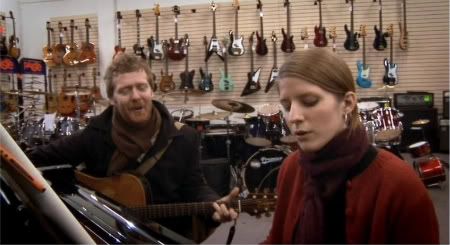 Glen Hansard and Markéta Irglová make beautiful music in Fox Searchlight's Once
Article posted on Jan 14, 2010 | Share this article | Top of Page
Copyright © 1999-infinity MovieFreak.com
---