Editor-in-Chief
www.moviefreak.com
New Blu's On the Block
Blu-ray and DVD Releases for November 13, 2012
Any week that begins with Lawrence of Arabia is a good one. Not sure there's anything more to say. I mean, Pixar's latest is certainly worthy of a few words, and just check out the Criterion titles releasing this week as they're definitely going to catch the eye. But when it comes to David Lean's massive and extraordinary epic almost everything else tends to fade into invisibility, the majesty and glory of this classic achievement without question speaking for itself.
Lawrence of Arabia – 50th Anniversary Limited Collector's Edition
If you've never experienced David Leans' Academy Award-winning classic Lawrence of Arabia, do yourself a favor and remedy that fact any way you can. It shows up in archival screenings all of the time, and with this new restoration and because of the 50th anniversary expect to pop even more often over the coming year. Seriously, see this one the way it was intended to when it was first released, because nothing comes close to the theatrical experience as far as this particular title is concerned.
That out of the way, buy this Blu-ray immediately. It's awesome. Beyond awesome. One of the best digital restorations I have personally ever seen. This is a title that needs to be added to everyone's hi-def library, and as one of the few motion pictures that lives up to the acclaim and hype that surrounds it – probably even exceeds them both – Lawrence of Arabia is a true masterpiece in every sense of the word.
From my theatrical review (read it here): "Brave is beautiful. Literally so, in regards to the animation, but considering the film is sprung forth from the digital animation wizards of Pixar this is hardly a surprise. But it is also figuratively beautiful, the film's simple, delicate story a peon to mother-daughter relations that is as heartfelt as it is genuine. Even with being set in the middle of the Scottish Highlands in an unspecified yesteryear where magic and myth still reign, the movie can't help but speak to the here and now, celebrating a universal truth about family, life and love virtually guaranteed to melt the most hardened heart and bring soft tears to the most cynical of eyes."
There still here for you, now in high definition, because, you know, these friends know what their fans want, and their fans want four hours of brand new special features and all 236 episodes (including the 'super-sized' ones in their original broadcast length) in one colossal 21-disc package. So here it is. Enjoy.
Steven Spielberg's underrated adaptation of the J.G. Ballard novel (with a screenplay by Tom Stoppard) gets the Blu-ray treatment, and personally I'm extremely excited to give it a look. Released the same year as the similarly themed (if admittedly superior) The Last Emperor directed by Bernardo Bertolucci, Empire of the Sun features magnificent set pieces and remarkable performances from its entire cast (including an extremely young Christian Bale), and while certain elements don't always come together overall this is an elegant and moving WWII coming-of-age saga that would be the template for later Spielberg triumphs Schindler's List, Saving Private Ryan and Lincoln.
Trilogy of Life (The Decameron / The Canterbury Tales / Arabian Nights) – Criterion Collection
File under, "Whoa, Nelly!" Pier Paolo Pasolini's Trilogy of Life holds quite the reputation. There are those who feel like this trio of films are some of the most disgusting ever put to celluloid, others who hold the exact opposite view and consider them landmark classics deserving of study and debate. Having only now received this set I can't tell you where I stand but what I can say is that I'm very, very curious to find out for myself what all the fuss – positive and negative – is truly all about.
Weekend (1967) – Criterion Collection
Jean-Luc Godard's unhinged (and some would say unfocused) 1967 satirical effort Weekend gets a Blu-ray upgrade from Criterion and fans of the director are more than likely falling all over themselves to and creating a different kind of pileup in order to get their hands on it.
The Postman Always Rings Twice (1946)
The Postman Always Rings Twice (1981)
Two versions of the classic James M. Cain novel, the first with Lana Turner and John Garfield directed by Tay Garnett from 1946 while the second from 1981 stars Jack Nicholson and Jessica Lange and is directed by Bob Rafelson. The former is by far the superior effort, while the latter isn't without its merits even if it doesn't pack the same emotional wallop as its more nuanced predecessor. My recommendation? Buy the Turner/Garfield and rent the Nicholson/Lange; hard to go wrong if that's the tract you decide to take.
From my theatrical review (read it here): "[Although] the movie does have its share of laughs, and even though there are some truly inspired moments, overall [The Watch] as a whole is a shockingly middling affair that feels oddly disjointed and haphazardly slapped together. It's as if writers Jared Stern (Mr. Popper's Penguins), Seth Rogen (Pineapple Express) and Evan Goldberg (Goon) came up with the seeds of a decent idea and just assumed their talented quartet of stars, Ben Stiller, Vince Vaughn, Jonah Hill and Richard Ayoade, would be able to make something special out of it all on the own without their aid, the final product a sadly disappointing affair that simply doesn't pass muster."
Oliver Stone's adaptation of the Don Winslow novel wasn't particularly well received this past summer by either critics or audiences, but even though that's the case I admit to still being extremely curious to check it out for myself.
Director, writer and star Julie Delpy's follow up to her own 2 Days in Paris isn't without its merits, not the least of which is a surprisingly nuanced and emotionally complex performance from the usually underwhelming Chris Rock (whom, while he usually excels in supporting roles, doesn't normally cut it as a lead). But overall the movie doesn't quite cut it, too many plot strands left hanging while others, most of them not particularly interesting, go on much longer than necessary. Fans of the first film and of Rock should definitely check this out, but for my part sad to say this unfocused sequel truly is something of a middling disappointment.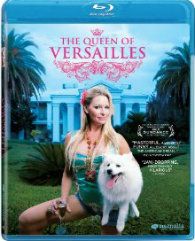 By all accounts, this film is a major contender as far as the Academy Award for Best Documentary is concerned. My opinion? I don't actually have one as of yet, as sadly I missed this one when it played theatrically earlier this year. So I guess that means I need to watch it, because as far as predictions go can't say I can really make any until I can check this title off of the still-need-to-see-it list
Pixar Short Films Collection 2
While almost all of these are available separately on various Disney Blu-rays and DVDs, that doesn't stop the studio from including them all in one compilation all the same. These films were made between 2007 and 2012, this compilation including many notable and award-winning titles including Your Friend the Rat from Ratatouille, Burn-E and Presto from Wall-E, Day & Night from Toy Story 3 and Partly Cloudy and Dug's Special Mission from Up.
Amy Heckerling reunites with her Clueless star Alicia Silverstone for this post-modern feminist take on vampire mythology in Vamps, and results are not exactly spectacular. In fact, the first 30 minutes or so of this movie is borderline dreadful, only the allure that things just had to get better keeping me watching for the film's entire 92-minute running time. And it does. Sigourney Weaver enlivens the proceedings considerably, popping up as Silverstone's and best friend Krysten Ritter's amorously selfish sire. But for the most part this is a fairly flat, close to lifeless satire, and by and large I can't in good conscience recommend the watching of it to anyone, anyone at all.
OTHER NOTABLE BLU-RAY RELEASES
(Support this site! Click title to buy from Amazon!)
· Bill and Ted's Excellent Adventure
· The Dick Van Dyke Show – The Complete Series
· Doctor Who: Series 7 – Part One
· D.W. Griffith's Abraham Lincoln
· My Big Fat Greek Wedding – 10th Anniversary Edition
· The Otto Preminger Collection (Hurry Sundown / Skidoo / Such Good Friends)
· We Can't Go Home Again / Don't Expect Too Much
NOTABLE DVD RELEASES
(Support this site! Click title to buy from Amazon!)
A young couple goes for a summer-long visit with a fellow couple in Rome, only to witness their friends' marriage start to crumble in the poignant and brilliantly observed A Burning Hot Summer. The new drama from acclaimed director Philippe Garrel (Regular Lovers) tells the story of brooding painter Frederic (the director's son Louis Garrel) and his growing suspicions about his beautiful movie-star wife Angéle (Monica Bellucci, Irreversible, The Matrix Reloaded). Visitors Paul (Jerome Robart, Frontier of the Dawn) and Elisabeth (Celine Sallette, House of Pleasures) see the tension rise between their friends - and also begin to draw apart as Paul devotes more and more of his time to the needy Frederic. Will a shocking and tragic event bring Paul and Elisabeth closer, or will it doom their relationship? Nominated for the top prize at the 2011 Venice Film Festival, and featuring an evocative score from the Velvet Underground's legendary John Cale, A Burning Hot Summer sears its way into the heart. (Description reprinted from Amazon.com)
A one-eyed hero and his Native American sidekick wrestle back a town and save a damsel in distress from a lunatic meth dealer in an extremely gritty version of the new west. (Description reprinted from Amazon.com)
A film about one man's mission to save his nation and perhaps the planet, The Island President is a riveting, uplifting story that is impossible to take your eye off of. President Mohamed Nasheed of the Maldives is confronting a problem greater than any other world leader has ever faced - the survival of his country and everyone in it. Nasheed, who brought democracy to the Maldives after decades of despotic rule, now faces an even greater challenge: as one of the most low-lying countries in the world, a rise of three feet in sea level would submerge the 1200 islands of the Maldives and make them uninhabitable. A classic David and Goliath tale, The Island President captures Nasheed's battle to stop global warming - and save his country. (Description reprinted from Amazon.com)
As a mysterious high plains drifter travels across the wintry North Dakota prairie, he finds a man lying unconscious in the middle of the road and stops to lend a hand. After defrosting, the man explains that he's on his way to meet his pen-pal girlfriend for the first time, as she's being released from prison. Desperate for a girlfriend of his own, the drifter sees this as an opportunity to change his lonely existence, and hatches a plan to steal his new companion's identity, forever changing the destinies of all three people. (Description reprinted from Amazon.com)
OTHER NOTABLE DVD RELEASES
(Support this site! Click title to buy from Amazon!)
· Scooby-Doo, Where Are You? – The Complete Series
· Teenage Mutant Ninja Turtles: The Complete Classic Series Collection
NOTABLE NEW BLU-RAY ANNOUNCEMENTS
· Liberal Arts (Dec 18, 2012)
· Sleepwalk with Me (Dec 18, 2012)
· Red Hook Summer (Dec 24, 2012)
· Samsara (Jan 8, 2013)
· Taken 2 (Jan 15, 2013)
· The Men Who Built America (Jan 22, 2013)
· Cabaret (Feb 5, 2013)
· Peter Pan (Feb 5, 2013)
· A Star is Born (1976) (Feb 5, 2013)
· Best in Show (Feb 19, 2013)
· Easter Parade (Feb 19, 2013)